In Pictures: Top 5 World Record Car Auctions and Prices
Friday, 27 March 2015
The recent Jeremy Clarkson and BBC Top Gear fracas doesn't change the fact that classic cars are soaring in value. This is partly because they tend to be highly-priced objects which appreciate with age and may be favoured by government policies such as the recent UK classic tax break announcement. Therefore, unlike the popular TV show which suddenly saw its set dismantled along with a possible loss of co-hosts James May and Richard Hammond, the status of classic cars as reasonable investments is not in doubt. In this light, this article will take a look at 5 of the most expensive classic car auctions to date. These are not just cars that are used for normal every day activity like shopping and commuting to work. They tend to be rare, artistic, and luxurious vehicles as described below.
| | | | | |
| --- | --- | --- | --- | --- |
| | Date | Car | Auctioneer | Price |
| 1. | 14-8-2014 | 1962 Ferrari 250 GTO Berlinetta | Bonhams | $38,115,000 |
| 2. | 12-7-2013 | 1954 Mercedes Benz W196 | Bonhams | $29,650,000 |
| 3. | 21-8-2011 | 1957 Ferrari 250 Testa Rossa | Gooding & Co. | $16,390,000 |
| 4. | 17-5-2009 | 1957 Ferrari 250 Testa Rossa | RM Auctions | $12,402,500 |
| 5. | 18-5-2008 | 1961 Ferrari 250 GT SWB California Spider | RM Auctions | $10,894,900 |
1962 Ferrari 250 GTO Berlinetta
Chassis no. 3851GT
Engine no. 3851GT
Sold for World Auction Record US$ 38,115,000 (£25,622,998) inc. premium at Bonhams Quail Lodge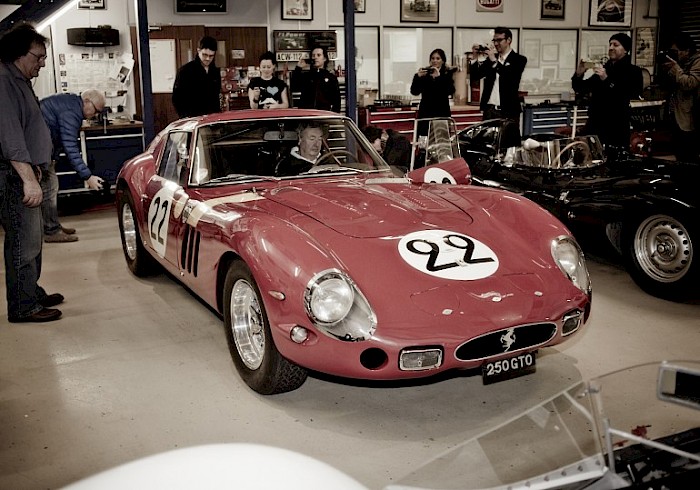 The Ferrari 250 GTO (Italian for "Gran Turismo Omologato" or "Grand Touring Homologated" in English) is an elite two-seat Coupe car which was originally designed to participate in the 1962 3-litre class FiA GT World Championship Series. A rare car with a limited production number of only 39, it won the World title in two consecutive seasons.
1954 Mercedes Benz W196
Chassis no. 196 010 00006/54
First desmodromic valves
Single seater
German and Swiss Grand Prix Winning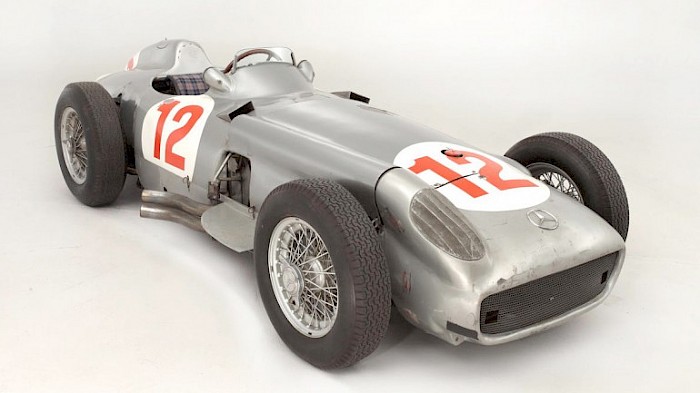 When one of the greatest racing driver of all time, Juan Manuel Fangio's 1954 Mercedes W196 Formula One Silver Arrow sold for $29.65 million (£19,601,500) inc. premium, it nearly doubled the previous auction record. The supercar which won 9 of the 12 races it competed in, including 2 World Championships, became known as the world's fastest car following its release in road-going form the following year. It was sold by the auction house Bonhams in its July 2013 Goodwood Festival as the only available model in private hands.
1957 Ferrari 250 Testa Rossa
Chassis number 0704
300 brake horse power
0-60mph in six seconds
3-Litre V12 engine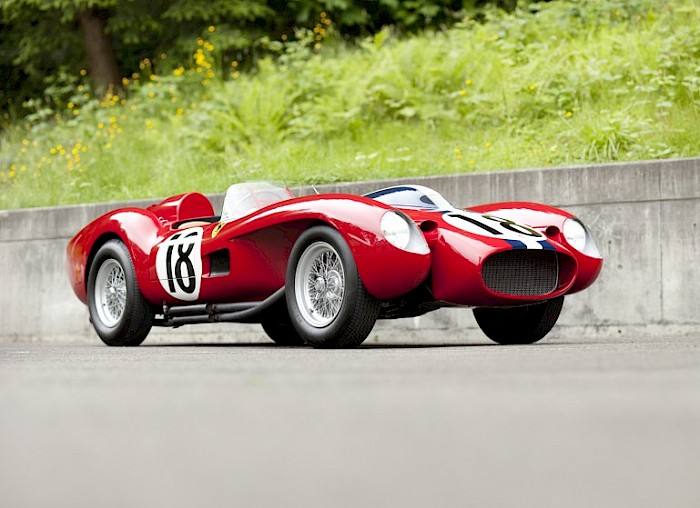 The $16.39 million paid for the 1957 Ferrari 250 Testa Rossa made it the most expensive car ever sold in the UK. Whilst this still lags behind the aforementioned cars, its price confirms its status as a rare classic car. The car, which is one of only 34 250 Testa Rossas were built from 1956 to 1961, won races in Buenos Aires and Sebring before being donated to The Henry Ford Museum where it spent 30 years.
1957 Ferrari 250 Testa Rossa
Chassis number 0714TR
Top speed: 167mph
3-Litre V12 engine
4 speed manual transmission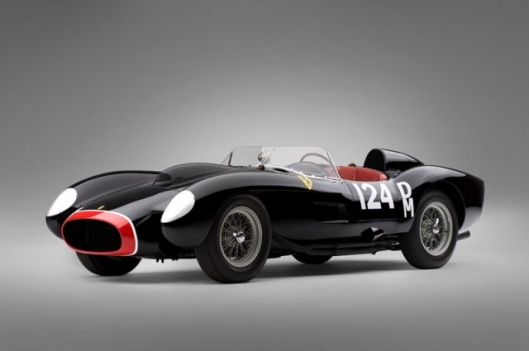 There were just 22 Scaglietti-designed Ferrari Testa Rossas built between 1957 and 1958, one of which sold for a then record price of $12.1 million. Winning 10 of the 19 races they participated in, including Ferrari's third consecutive World Sports Car Championship, "red heads" as they are fondly called, were formidable racing cars. Specifically, the 0714TR was the fourth Testa Rossa ever built, and the second built for a customer. It came fourth at its Buneos Airess 1000km debut race and has been restored several times.
1961 Ferrari 250 GT SWB California Spider
Number produced: About 50
Price at auction: $10.9 million
3.0-liter SOHC V-12
280 horsepower
Four-speed manual transmission
One of only 37 covered headlight examples built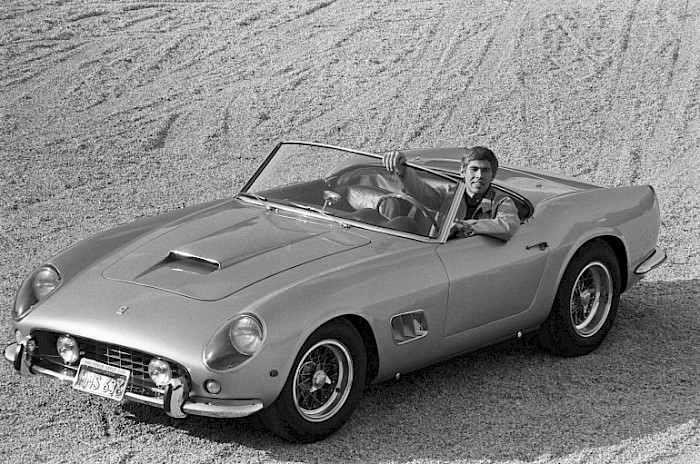 The SWB California Spyder was a variant on the popular Ferrari 250 designed for the American market. This particular Sypder was one of about 50 produced. It was owned by Actor James Coburn for over 20 years before it was sold to British Radio and Television presenter Chris Evans for $10.9 million. Its rare-covered headlamp examples makes the open top GT car one of the most desirable vintage cars in the world.